Home
Welcome to The Flower Basket!
We're so glad you're here.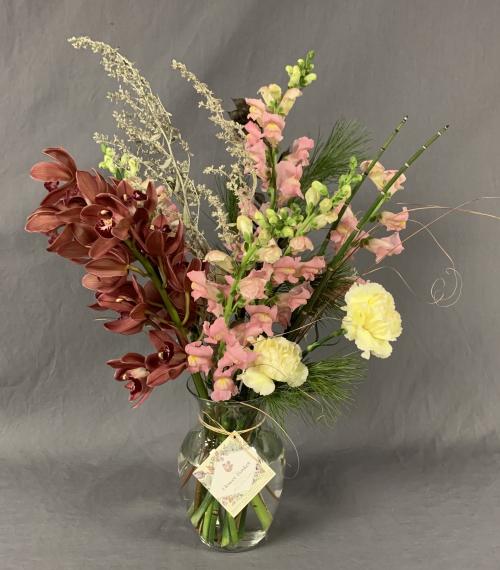 We love using local flowers, dried and fresh, and local greenery! Our bestselling arrangements by far are the "Designer's Choice" series - both in vases and hand-tied bouquets.
Please feel free to add notes when you place your order. We are bespoke designers, so every floral arrangement we create is custom designed with you and your recipient in mind.
Happy Holidays! We'll be closed December 25th - January 5th.