Home
Welcome to The Flower Basket! We're so glad you're here.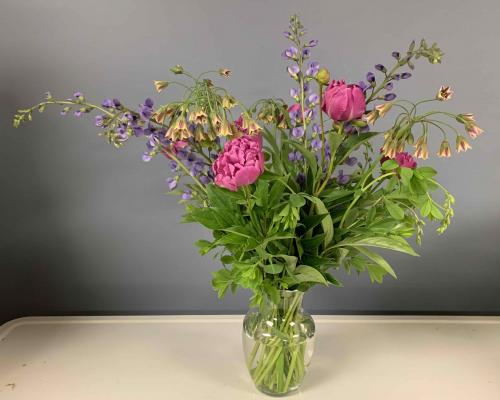 We're on vacation - back on Tuesday, August 11th!
We Love Local!
Many of our flowers, plants, and gardening supplies are grown and created right here in the Northeast Kingdom of Vermont.
We have no-contact curbside pick-up by appointment, and FREE local delivery of our beautiful plants, flowers, seeds, and gardening supplies.
Yes, you read that right: seeds and gardening supplies!
e-mail us! theflowerbasketvt@gmail.com