About Us
The Flower Basket has been delivering beautiful flowers for 50 years!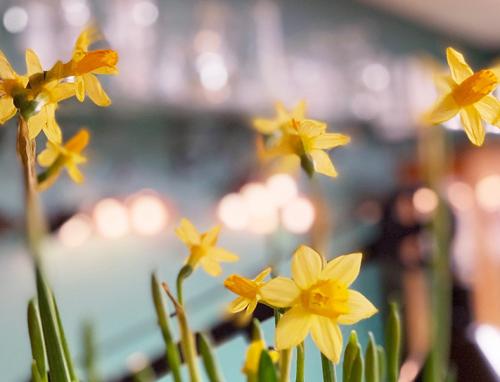 We love local!
We source locally as much as possible, from purchasing colorful fresh flowers during the summer and drying them to use in winter arrangements to working with local growers and makers for gorgeous houseplants and gifts.
T

he Flower Basket was established in 1972 by Nancy Smith and Jane Johns to serve the Hardwick area. Generations of residents in the Northeast Kingdom have relied on The Flower Basket to consistently provide long-lasting, beautiful flowers, house plants, and garden plants. Nora DeMuth purchased the business in July, 2019 and is continuing the tradition of providing beautiful floral designs, plants, and garden supplies to Hardwick and the surrounding area.
Nora

moved from Scotland to Hardwick, VT in 2016. Nora has been a world traveler since a young age. Originally from Minneapolis, Minnesota, she has lived in Egypt, Germany, Denmark, Scotland, and Norway, where she studied design. Nora is deeply committed to the quality design, small-scale agriculture, beautiful flowers, and incredible service found in Hardwick and is proud to be a business owner in the Northeast Kingdom.