Gardening Supplies
We are expanding into a Garden Center to better serve you!
We have seed starting kits, plant starts, soil, and compost, with more items arriving every day! We love local, and most of our gardening products are created by our neighbors here in the Northeast Kingdom, Vermont, and The Hudson Valley!
Please contact us via email or phone: (802) 472-3397
to order supplies from the lists below.

---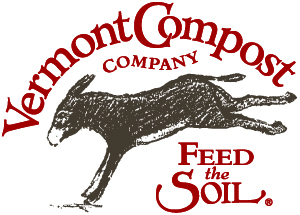 ~ A mighty punch in a little bag! ~
Vermont Compost Company Products:
Fort Vee - Compost-Based Potting Mix - $13.99 - 6qt bag

Fort Lite - Compost-Based Potting Mix - $13.99 - 6qt bag

Compost Plus - Booster Mix - $14.99 - 6qt bag

Manure Compost - Soil Amendment - $11.99 - 6qt bag

Perennial Blend - Large Container Mix - $13.99 - 6qt bag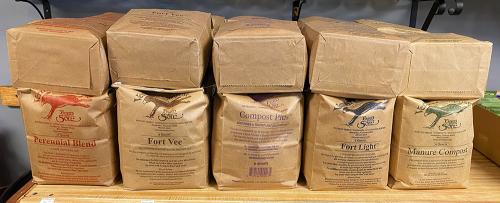 ---
---

~ Our friends and neighbors just down the road! ~

Black Dirt Farm Products:
Worm Castings - 2 Quart Bags - $13

Garden Compost - 20 Quart Bags - $10

---