Gift Items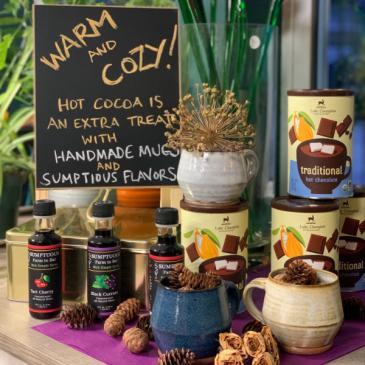 Warm and cozy! Hot cocoa is an extra treat with hand-made mugs and sumptuous flavors, especially so when made with Lake Champlain Chocolates' incredibly smooth and rich hot chocolate mix. Choose a gift basket with a single mug, made for us here in Hardwick by Katrina of Uphill Pottery, and container of hot chocolate mix for $45, add on a bottle of locally-made sumptuous syrups for a total of $55, and include a second mug for a total of $85.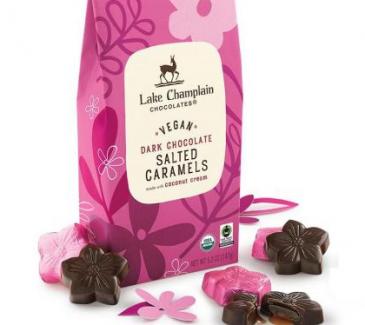 Lake Champlain Chocolates
Gift
Delicious Lake Champlain Chocolates made in Burlington, Vermont! Choose from a 4-piece "Chocolates of Vermont" selection ($6), a 9-piece gift of velvety decadent Truffles ($34), or a 15-piece selection of the best of Lake Champlain Chocolates ($40), including truffles, chocolates of Vermont, and more!
We love local, and love showcasing local makers! All of our gift items are made in Vermont, and many of our gifts are made right here in the beautiful Northeast Kingdom!