Seeds
All seeds are 50% ... while supplies last!
We now offer seeds from Solstice Seeds, Hudson Valley Seed Co, and High Mowing Organic Seeds! Contact us via email or phone (802) 472-3397 to order or stop by the shop! We're happy to bring your selections out for you.

---

Solstice Seeds Varieties
$4.00 each Now $2.00!!
Vegetables
Amaranth: Orange Giant
Beans: Hutterite Soup (Bush)
Beans: Vermont Cassoulet (Pole)
Beet: Bordo
Chicory: Raddichio Castlefranco
Cilantro: Standby
Cress: Shallot Cress
Cucumber: Athens (very rare and an amazing slicing cuke!)
Eggplant: Diamond
Escarole: Bionda a Cuore Pieno
Fennel: Selvatico (for seed, not bulb)
Lettuce: Arctic King (head)
Lettuce: Drunken Woman Fringed Headed
Melon: Iroquois
Mustard Greens: Frizzy Lizzy
Orach: Red Orach
Parsnip: Tender and True
Peas: Iona Petit Pois - Sold out!
Rutabega: American Purple Top
Squash: Red Kuri (Winter)
Tomato: Feuerwerk
---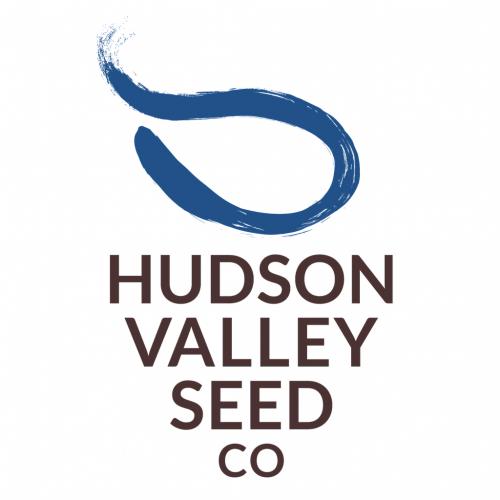 Hudson Valley Seed Co Seeds Varieties
$3.95 each Now $2.00! (*exceptions)
Vegetables
Cabbage: Nozaki Chinese Cabbage
Carrot: Danvers Carrot - Sold Out!
Carrot: Kaleidoscope Carrot - Sold Out!
Lettuce: Metta Lettuce Mix
Mâche (greens)
Summer Squash: Cocozelle Zucchini - Sold Out!


Herbs & Flowers
Meadow Arnica
Borage
Catnip
Echinacea
Glorious Gleam Nasturtium - Sold Out!
Oregano: Greek
Lacy Phacelia
Flower Mixes
Edible Flower Mix - Sold Out!
Endless Blooms Flower Mix - Sold Out!
For the Birds Flower Mix
Good Bug Blooms Mix
Flower Shakers *$9.95 Now $5.00!

Bee Friendly Meadow Mix Seed Shaker
Bird Lover's Meadow Mix Seed Shaker
Colorscape Meadow Mix Seed Shaker
---

High Mowing Organic Seeds Varieties
$2.95 each Now $1.50! (*exceptions)
Vegetables
Arugula: Astro Arugula
Beans: Royal Burgundy Bush Bean - Sold Out!
Beets: Guardsmark Chioggia Beet - Sold Out!
Broccoli: Hon Tsai Tai Broccoli
Cauliflower: Veronica F1 Romanesco
Chard: Orange Chard - Sold Out!
Corn: Allure F1 Sweet Corn
Cucumber: Green Finger Cucumber
Cucumber: H19 Little Leaf Cucumber
Kale: Curly Roja Kale
Kale: Dazzling Blue
Lettuce: Red Planet Lettuce Blend
Lettuce: Red Salad Bowl
Lettuce: Salad Bowl Lettuce
Microgreens: Red Russian Kale Microgreens (*$9.95) - now $5.00!

Pac Choy: White Stemmed Pac Choy
Pea: Oregon Sugar Pod Snow Pea - Sold Out!
Pepper: Bangles Blend Pepper
Pepper: Early Jalapeño Hot Pepper
Pepper: Lively Orange Italian Pepper
Pepper: Shishito
Pumpkin: Howden Pumpkin
Pumpkin: Jack Be Little Pumpkin
Radish: French Breakfast Radish
Spinach: Bloomsdale Longstanding Spinach Sold Out!
Sprouts: Ancient Eastern Sprouting Mix (*$4.95)- now $2.50!

Summer Squash: Costat Romanesco Zuchinni
Tomatillo: Toma Verde
Tomato: Black Cherry Tomato
Tomato: Brandywine Tomato
Tomato: San Marzano Paste Tomato
Tomato: Yellow Pear Tomato
Turnip: Purple White Top Turnip
Watermelon: Sugar Baby Watermelon
Winter Squash: Brûlée Butternut Squash
Winter Squash: Delicata Squash
Herbs
Basil: Genovese - Sold out!
Basil: Italian Large Leaf
Basil: Sacred (Tulsi)
Catnip
Chamomile: German
Chives
Cilantro: Santo
Dill: Bouquet

Lemon Balm
Parsley: Italian Flat Leaf
Sage: Fanni Common
Thyme
Flowers
Calendula: Pacific Beauty
Cosmos: Sensation Blend
Larkspur: Galilee
Nicotiana: Jasmine Scented
Poppy: California - Sold Out!
Poppy: Planete Rouge du Jura
Sunflower: Evening Colors - Sold Out!
Sunflower: Mammoth - Sold Out!
Zinnia: Country Fair Blend - Sold Out!
---