Sympathy Flowers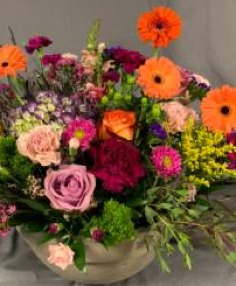 We work closely with local funeral directors to deliver funeral flowers for your loved one's service.
Thank you for contacting us about sympathy flowers. All of our arrangements are custom-made, so please do contact us if you have specific requests, and feel free to add design notes such as colors or mood in the comments section of the order form.
All of our arrangements can be created with fresh flowers, dried flowers, or a mix of both. We source locally for our flowers as much as possible.